IGM Resins is attending CHINACOAT 2018
---
9 November 2018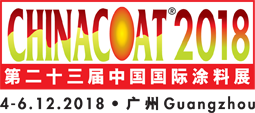 December 4-6, 2018 IGM Resins will attend CHINACOAT. CHINACOAT has been organized since 1996 and now alternates its venue annually between the cities of Guangzhou and Shanghai P.R. The last 2017 Shanghai show concluded with a total of 34,425 trade visitors from 88 countries and 1,210 exhibitors from 34 countries on a gross exhibition area of over 86,000 sq.m. This year, the location for Chinacoat is No. 380,Yuejiang Zhong Road, Guangzhou, Guangdong province, China.
IGM Resins is a global leading UV Raw Material producer. Meet our team and learn about our wide range of products and innovative solutions. Discover our strong R&D capability and our focus on sustainability and preservation of the environment.
We look forward to seeing you at our booth NO.D59-61, Hall 2.1, Area A. Chinacoat exhibition starts on the 4th of December at 9:00 and closes on the 6th of December at 14:00.
Find more information about the exhibition on the Chinacoat website.
http://www.chinacoat.net/