Life Cycle Analysis Webinar #2
---
Join Us for an Insightful Webinar: Exploring Life Cycle Analysis (LCA) in Our Photoinitiators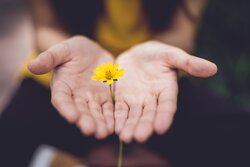 We are thrilled to invite you to the second edition of our special webinar, where we will delve into the Life Cycle Analysis (LCA) and its impact on our photoinitiators. As a valued member of our community, we believe this event will provide valuable insights and spark meaningful discussions on sustainability and responsible manufacturing practices.
Exploring Life Cycle Analysis (LCA) in Our Photoinitiators
November, 6th
4:00 PM - 4:45 PM GMT+2
Duration: 45 min
During this engaging webinar, our team of experts will talk about LCA and its significance in evaluating the environmental impact of products throughout their life cycle.
To secure your spot in this informative webinar, please register using the link provided below:
Please note that registration is free but limited, so we encourage you to reserve your spot at your earliest convenience.
We look forward to your virtual presence at the webinar and your valuable contributions to the discussions. Together, let's explore the environmental landscape of our photoinitiators and discover how we can collectively work towards a more sustainable future.