IGM Resins appoints Thijs van der Heide as Chief Financial Officer
---
February 1st, 2022 - Waalwijk , The NL
I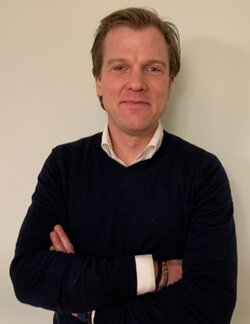 GM Resins is pleased to announce the appointment of Mr. Matthijs (Thijs) van der Heide as Chief Financial Officer, effective February 1 st, 2022.
Thijs van der Heide is succeeding Bart Oude Vrielink as CFO, who has been appointed as Executive Vice President, Transformation Office in IGM. Thijs will be a member of the IGM Resins Executive Leadership Team, reporting to Wilfrid Gambade, CEO
As CFO, Thijs van der Heide will be responsible for providing strong financial leadership to the company and for ensuring its financial integrity. In collaboration with Wilfrid Gambade (CEO) and the rest of the Executive Leadership team, he will be focused on delivering on our Go Grow Green strategy.
''I am very pleased to welcome Thijs, our new CFO, to IGM and to the board. Thijs will be a critical player in our company, and I look forward to his contribution to deliver on our ambitious Go Grow Green Strategy." says Wilfrid Gambade.
Thijs van der Heide holds a Master of Science in Economics and Law, both from the University of Amsterdam. Thijs has an impressive track record and joins IGM Resins from DSM where he held several financial and corporate development functions, including his most recent role as CFO of Avansya, a joint venture between DSM and Cargill. Prior to DSM, Thijs worked in the international Food & Agri M&A team of Rabo Securities and at Van Lanschot, the eldest private bank in the Netherlands.